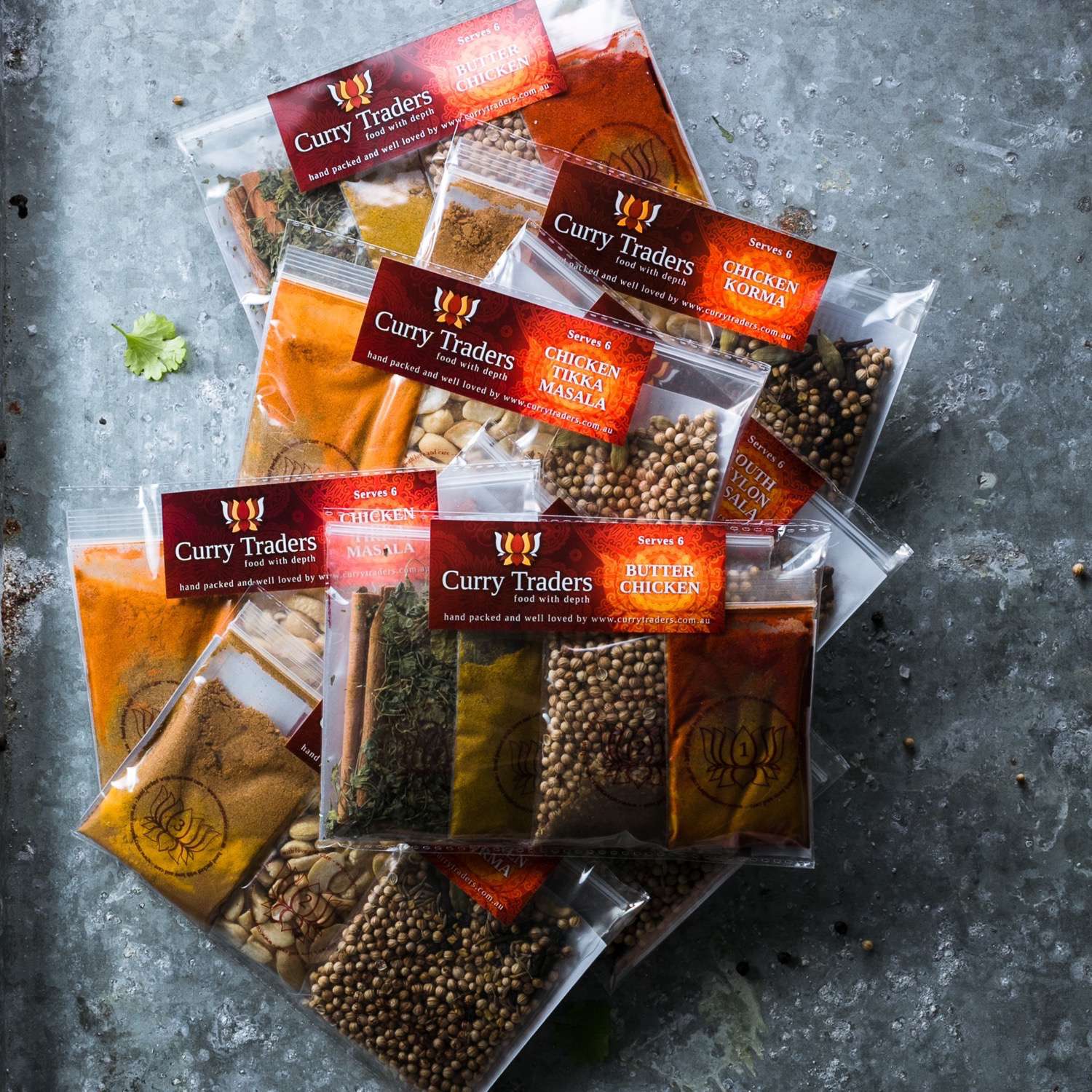 Chicken Lover Combo Curry Pack
The Chicken Lover Combo Curry Pack contains 4 gourmet flavours perfect for cooking delicious chicken based curry meals. Each of the flavours have two packs so you can double up when you're cooking for huge family feast, or save one for another day. The Chicken Lover's spice mixes are some of the best and classic chicken curry recipes.
From sweet and mild Butter Chicken, to tomato based savoury Tikka Masala, to coconut and sweet Chicken Korma and to rich and creamy South Ceylon Masala – this pack has it all. Whether you're cooking regular weeknight meals, special weekend dinners or planning a get-together/dinner party, you'll love the options this spice mix gives you. There's a recipe for every taste in this pack that was designed for chicken lovers in mind. If you're in a rush and want a meal ready in under an hour it's no problem for this spice pack or if you want a savoury and longer cooking meal option, this spice mix has your cooking needs covered. This pack gives four flawless recipes to follow with the best pure spices around. You'll love the flavours of each meal, that you'll keep coming back for more – good thing we're giving you two packs of each spice mix. 
By buying this combo spice and curry pack, you will SAVE $10.00 compared to purchasing them separately.
2 x Butter Chicken Curry Gourmet Kit
2 x Chicken Tikka Masala Curry

Gourmet

Kit
2 x Chicken Korma Curry

Gourmet

Kit
2 x South Ceylon Masala Curry

Gourmet

Kit
Looking for the curry recipe? Go to each of the Curry Kits to find the recipes associated to meal.
All Curry Traders Spice Kits are naturally gluten free
Make authentic curry meals at home for the whole family with Curry Traders' spice rubs, marinades, curry kits and packs. Use our included recipes to create a delicious curry dish that is full of flavour, fun and easy to prepare.