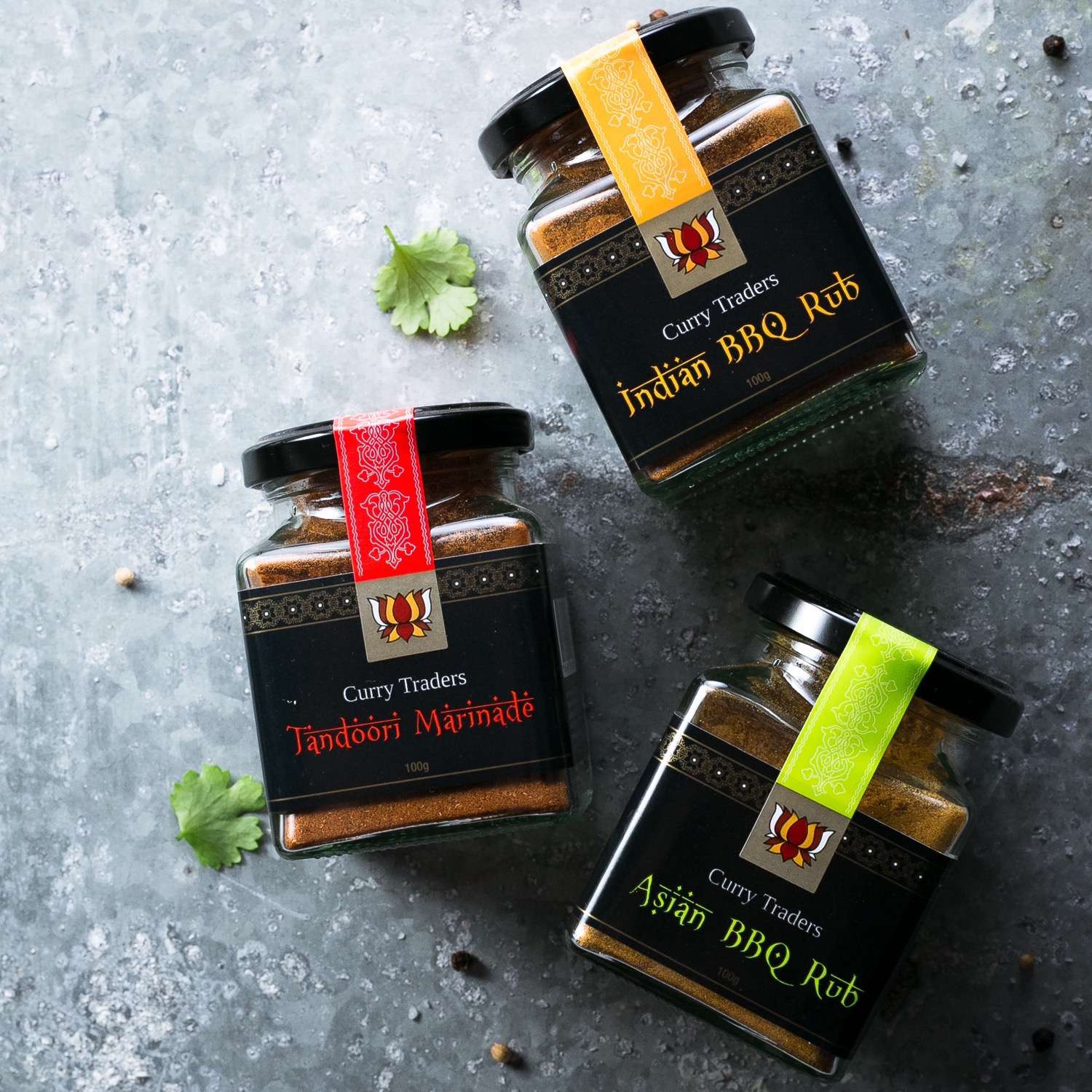 3 Pack Spice Rub & Marinades
If you have a hard time choosing flavours or simply want to try them all – here's your chance! Don't get caught out, get all three of our essential BBQ Rubs and Marinades in this pack. This special pack is the perfect gift for a BBQ lover or a nice treat for yourself. This 3 pack contains our Asian BBQ Rub, Indian BBQ Rub and Tandoori Marinade.
Each flavour is perfect for dressing any type of meat or vegetable for a delicious meal every time you cook. This pack is ideal to take your picnics or BBQ's to the next level by cooking a variety of flavours and trying the tasty rubs/marinade on your favourite meats and veggies. For a sweet flavour, try the Asian BBQ rub; for a spicy and curried flavour try the Indian BBQ rub or for a medium heat and Indian spiced flavour try the Tandoori Marinade. This pack has a flavour everyone will love whether its spicy, sweet, hot or mild. This pack is flawless for BBQ season and to give you a jump start on delicious flavours you can cook up with your favourite foods every time.
By buying this combo spice and curry pack, you will SAVE $5.00 compared to purchasing them separately.
Why not get all 3 flavours of our essential BBQ Rubs and Marinades?! Perfect for dressing meats and vegetables, taking your picnics and BBQ's to the next level.
Asian BBQ Rub
Indian BBQ Rub
Tandoori Marinade
Looking for how to use the BBQ Rub or Marinade? Go to each of the items to find out how.
Make authentic curry meals at home for the whole family with Curry Traders' spice rubs, marinades, curry kits and packs. Use our included recipes to create a delicious curry dish that is full of flavour, fun and easy to prepare.